Essenz Patient Monitor
Essenz™ Patient Monitor is an innovative monitoring system designed to improve clinical efficiency and quality of patient care throughout the cardiopulmonary procedure.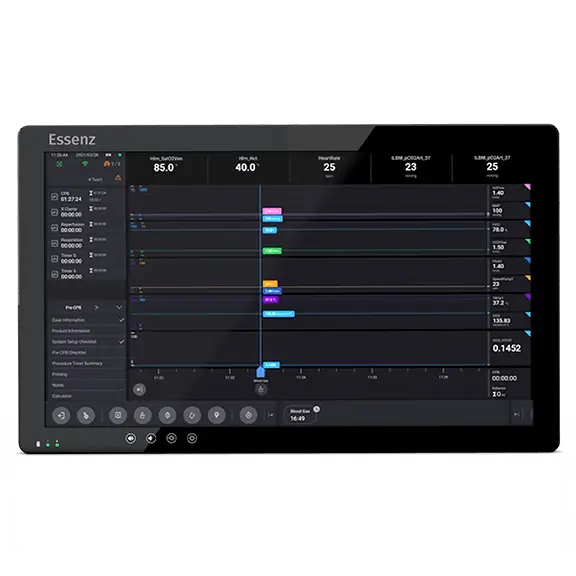 )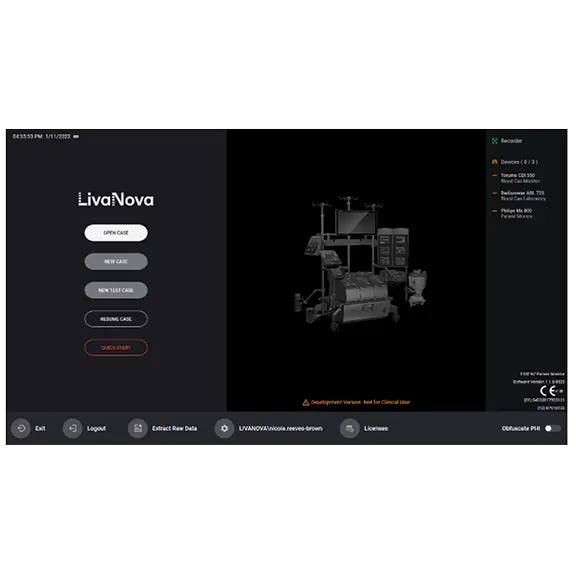 Ease of Use and Intuitive Interaction
The Patient Monitor consists of a 21.5" Perfusion System Monitor (Panel PC) that is a base for a modularly structured software program package, intended to be exclusively used with LivaNova heart-lung machines
An intuitive and easy-to-use high resolution graphical user interface (GUI) designed around the Perfusionist workflow for quick deployment and ease of use according to the feedback of more than 90 perfusionists worldwide
The Monitor's retrospective tool allows the Perfusionist to view the parameter values at any point in the case, ideal for Perfusionist handovers and retrospective analysis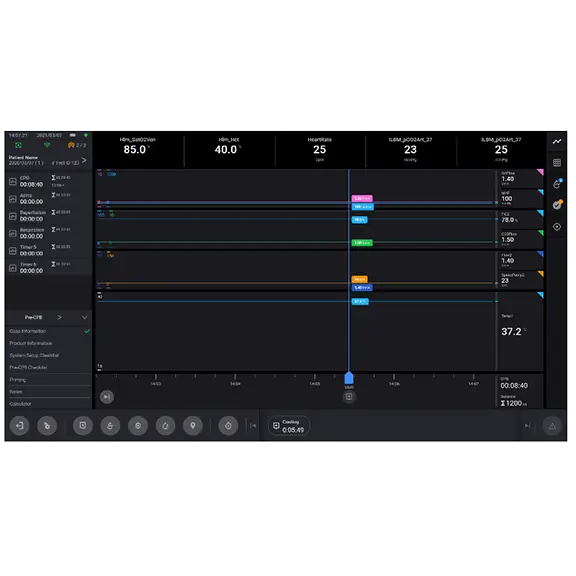 Facilitate Procedure Management
Essenz Patient Monitor features a centralized display that can be configured to show the patient parameters at all times during the case, enabling the implementation of tailored patient care strategies
The pre-op checklists can be completed in advance of a patient being received in the OR, with the HLM on standby so it then can be deployed quickly as needed
Time events and reminders are specifically designed to assist the Perfusionist in the case management according to OR clinical practice
The events bar allows quick entry of generic, drug, fluid and blood events during the case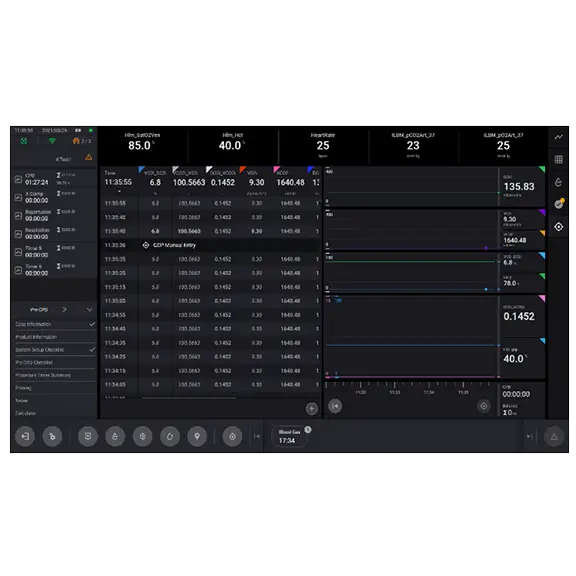 Individualized Patient Care Strategies
Intra-operative Quality Indicator (QI) Threshold and GDP modules support the clinicians, allowing them to individualize the patient management strategy during the case
QIs can be used by the clinicians to monitor patient parameter variation against thresholds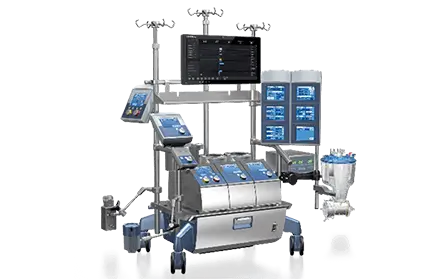 Integrated Solution Within the OR Environment
Connectivity with Hospital to meet Cyber and Patient Data security requirements, allowing integration with OR External Devices & EMR Systems
Export parameter data via a .csv/json file for input into statistical tool packages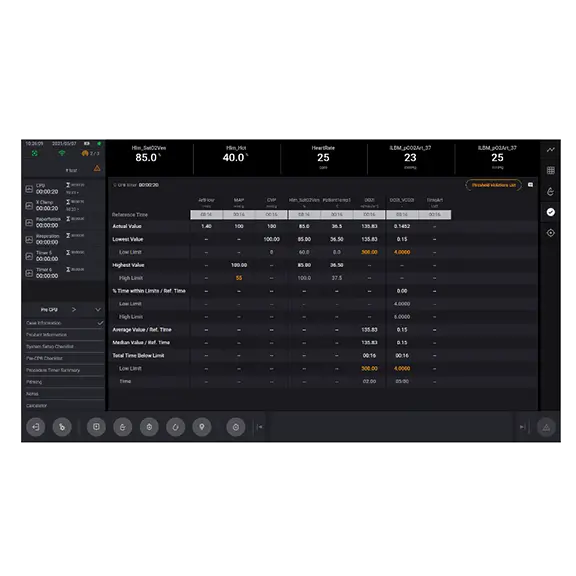 Compliance and Appropriate Care
LivaNova has been working with leading clinicians to use the latest research in the development of the Quality Indicators. The QI Dashboard supports the Perfusionist, allowing them to implement an individualized patient care strategy during the case.
The QI report can be distributed postoperatively to the clinical team to support local compliance and variation targets.