Connect™ Data Management System
Designed to satisfy the needs of perfusionists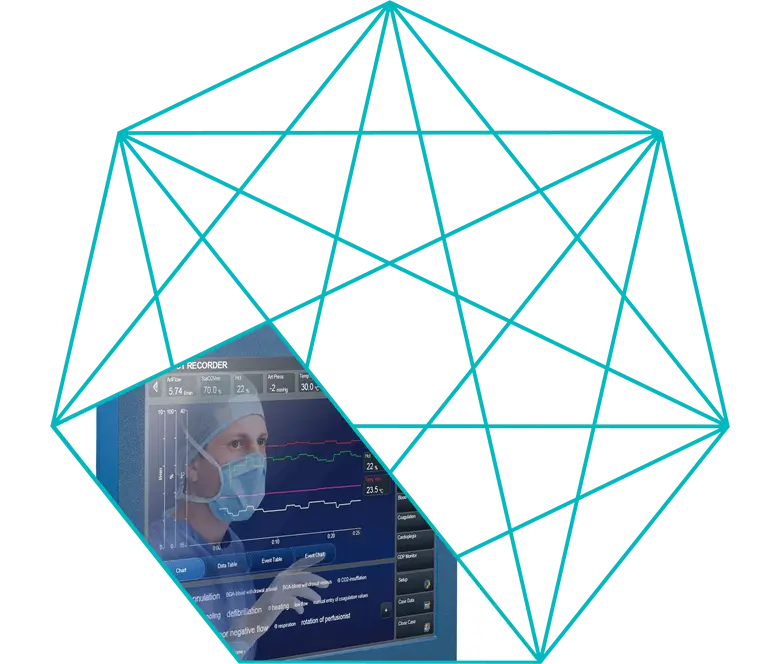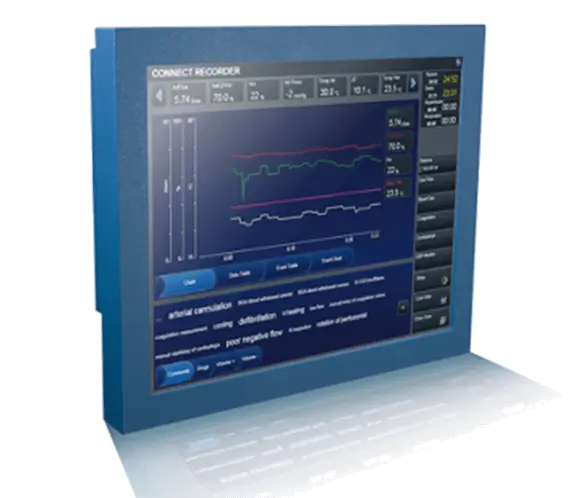 All perfusion data on one screen
Intuitive Perfusion Data Management System
Connect™ data management system is designed to decrease potential for human errors associated with perfusion data transcription. The perfusionist accesses all perfusion data on one screen, allowing more time to concentrate on the patient and circuit, facilitating optimal patient management.
All data is then exported back to the Manager database, where the clinician may consult statistical and inventory analysis for each case, and generate, exportor print complete electronic medical records.
The addition of the GDP Monitor offers an added level of physiological monitoring in line with Goal-Directed Perfusion therapy.
Critical patient parameters at your fingertips
GDP Monitor
GDP is a perfusion therapy aimed at reducing the occurrence of Acute Kidney Injury and shortening ICU and hospital length of stay by respecting the metabolic needs of each patient during cardiac procedures.1
LivaNova, together with leading clinicians that have studied the clinical benefits and improved patient outcomes associated with GDP, is at the forefront of creating global awareness of the advantages of this therapy. LivaNova implements and transparently provides the GDP formulas patented by Dr. Marco Ranucci.1
1. Ranucci M. et al. GOAL-DIRECTED PERFUSION TO REDUCE ACUTE KIDNEY INJURY: A RANDOMIZED TRIAL J Thorac Cardiovasc Surg. 2018 Nov;156(5):1918-1927.e2. doi.org/10.1016/j.jtcvs.2018.04.045
Safety Information
1. INDICATIONS FOR USE / INTENDED PURPOSE
EU/US/Canada: Sorin CONNECT™ is a modularly structured program package thatis exclusively used with Sorin/Stöckert heart-lung machines. The system allows detailed recording of perfusion data during cardiopulmonary bypass as well as theprocessing and evaluation of this data. The data may be recorded automatically or entered manually. Sorin Datapad is a personal computer (PC) intended to be exclusively used with Sorin/Stöckert heart-lung machinesas a base and user interface for Sorin Data Management Systems.
2. CONTRAINDICATIONS
There are no known contraindications for the Sorin CONNECT or the Sorin Datapad.
3. WARNINGS
Medical intervention and therapeutic procedure must not be based solely on the perfusion records (reports).The device must be used in accordance with the instructions for use provided in the Instructions for Use. For a complete listing of warnings please refer to the Instructions for Use which accompany each product.
4. PRECAUTIONS
For a complete listing of precautions/cautions please refer to the Instructions for Use which accompany each product.
The devices should be used by qualified and skilled personnel, able to follow the indications and instructions for use contained in the information provided by the manufacturer. Please contact us through our website (www.sorinmanuals.com) to receive instructions for use containing full prescribing information including indications, contraindications, warnings, precautions, and risks.
The information contained in this summary represents partial excerpts taken from the product labeling. The information is not intended to serve as a substitute for a complete and through understanding of the device nor does this information represent full disclosure of all pertinent information concerning the use of this product.Not approved in all geographies. Consult your labeling.
Manufactured by:
LivaNova Deutschland GmbH
Lindberghstrasse 25
D-80939 Munich, Germany
Distributed in the USA by:
LivaNova USA, Inc.
14401 W. 65th Way
Arvada, CO 80004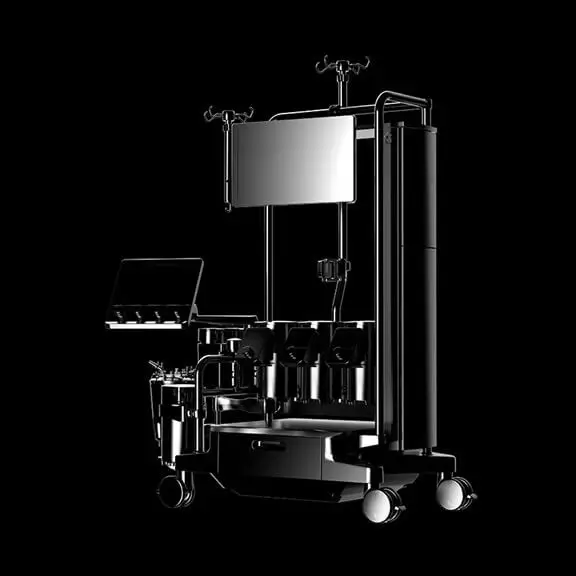 Essenz™
Perfusion System
Enter the New Era of Perfusion
Built on LivaNova's 50-year legacy of safety and reliability, Essenz supports the Perfusionist in doing what is best for each patient, and allows the entire heart team to continuously improve their clinical practice.