TandemLung® Oxygenator
Hollow fiber oxygenator for faster and more accessible ECLS.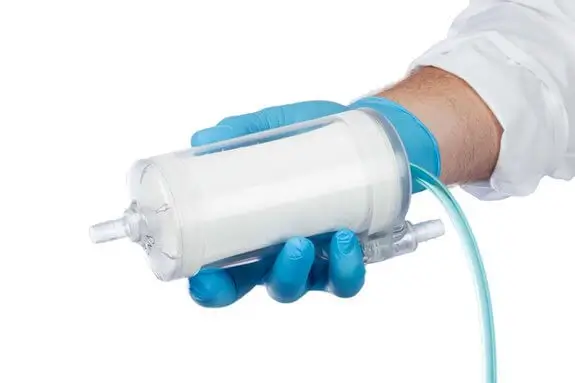 TandemLung Oxygenator
The TandemLung oxygenator was developed to make ECLS faster and more accessible with a design optimized for simplicity and performance. Its low priming volume and patented radial flow technology allow the device to be deployed quickly to protect patients from the negative effects of diminished cardiac or respiratory function.
TandemLung uses advanced polymethylpentene (PMP) fibers to transfer oxygen into the blood for patients requiring cardiac or respiratory support. It is intended for use in adult patients for extracorporeal circulation during cardiopulmonary bypass for up to 6 hours.
Technical Features
| | |
| --- | --- |
| Recommended maximum blood flow | 5.4 l/m |
| Priming volume | <225 ml |
| Membrane surface area | 1.8 m2 |
| Maximum pressure | 500 mmHG |
| Maximum gas flow rate | 15 l/m |
| Blood inlet and outlet | 3/8 in |
| Gas inlet | 1/4 in |
| Oxygenation fibers | Polymethylpentene hollow fiber |
| Heat exchanger type | No need for heater/cooler because of small circuit size |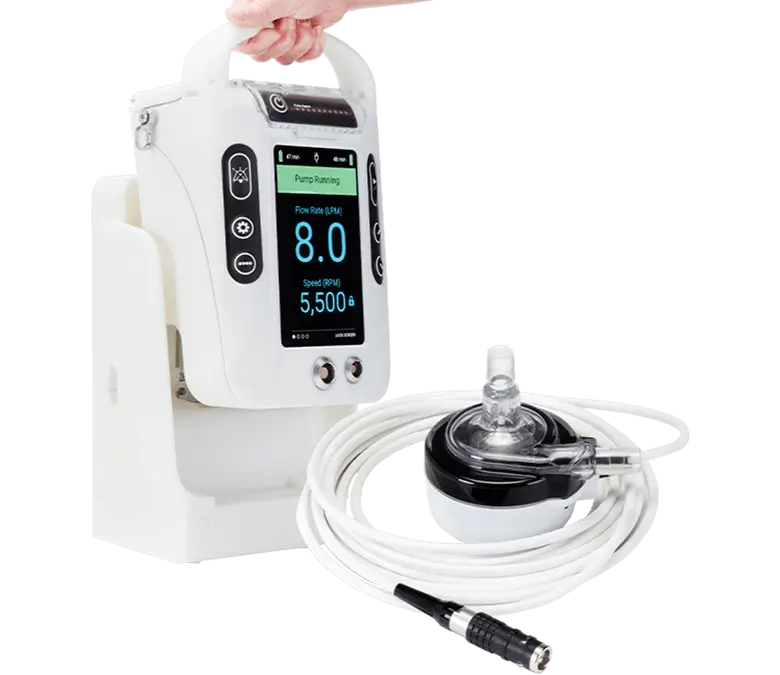 Need a full solution?
LifeSPARC® System and Kits
Enjoy the convenience of a comprehensive circulatory support system for temporary cardiopulmonary bypass procedures with our procedure kits. The LifeSPARC system is built around a compact controller and powerful pump and choice of four ready-to-deploy procedure kits that enable multiple cannulation strategies.