B-Capta™ Blood-Gas Monitoring
The ready-to-go in-line blood-gas monitoring system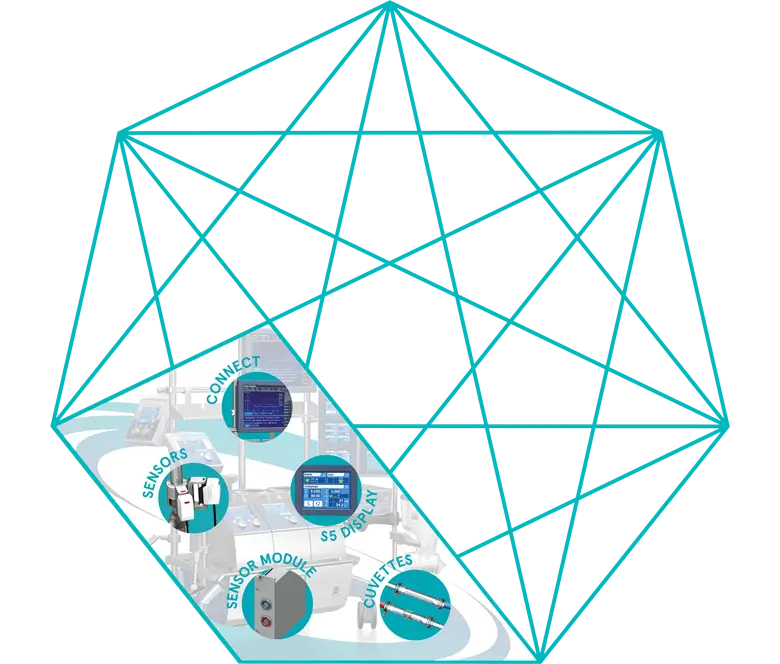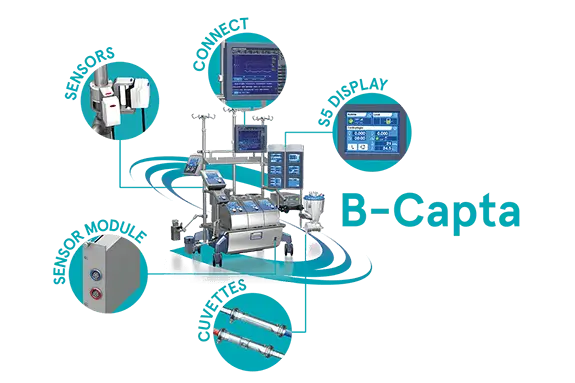 An Accurate Blood-Gas Monitoring System
Designed to easily and accurately monitor arterial and venous blood-gas parameters even in long and complex pediatric and adult cardiopulmonary bypass procedures.
Key benefits:
Provides continuous in-line monitoring of the patient's blood parameters and allows the operator to quickly react to changes.
Supports the implementation of the Goal-Directed Perfusion (GDP) therapy in Connect, that enables perfusionists to maintain accurate perfusion procedure records.1,2
A Fast and Continuous Monitoring Device
Blood-gas analyzers only reflect the patient's clinical condition at the exact moment the sample is drawn, meaning that, by the time the result is received, the blood-gas parameters no longer reflect the patient's actual condition.3,4
By continuously monitoring the patient's blood-gas parameters, B-Capta™ can support the perfusionist during the entire cardiopulmonary bypass procedure.