Perfusion Tubing Systems
Perfusion Tubing Systems manufactured to user design and specifications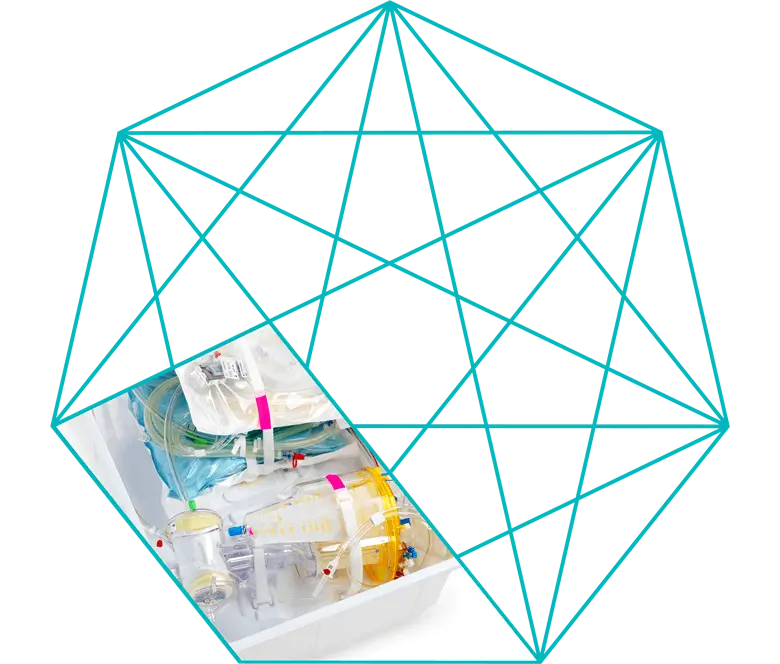 Perfusion Tubing Systems (PTS)
LivaNova PTS are manufactured to user design and specifications and may consist of any of the following main components: oxygenators, cardiotomy reservoirs, venous reservoirs, tubing, connectors, filters, isolators, drip chambers, clamps, stopcocks, heat exchanger and bubble traps amongst others, according to requirements.
Another component that can be present inside the PTS is the HeartLink card.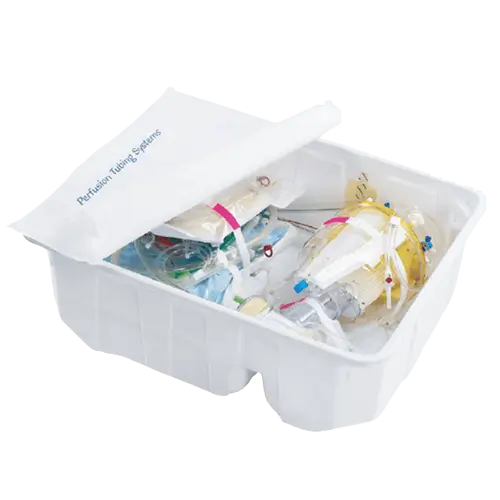 Intended Use
The tubing pack is intended for use during surgery requiring cardiopulmonary or other surgical equipment such as blood pumps, centrifugal pump consoles, oxygenators, reservoirs, filters, heat exchangers and cannulae. The specific indications for use of individual items should be consulted.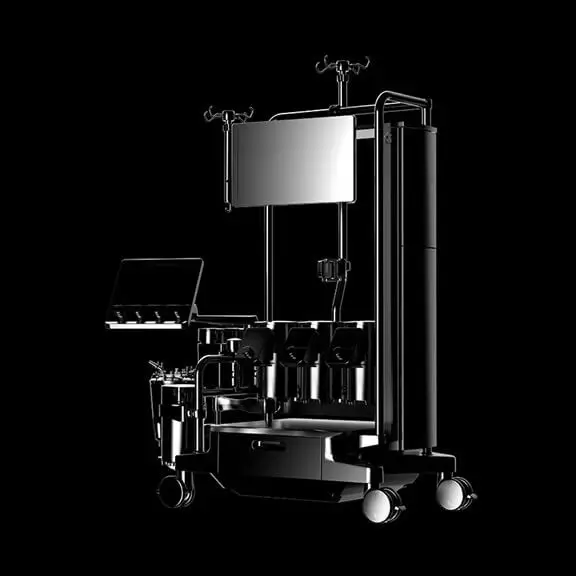 EssenzTM
Perfusion System
COMING SOON
Embark on the journey towards the #NewEraofPerfusion