Servicing in the New Era
Essenz Focus
The new Essenz Focus offerings and capabilities have been designed to deliver on the hardware & software servicing needs of the New Era of Perfusion.
Building on the foundation of trust you have placed in LivaNova's technical service teams for the past 50 years.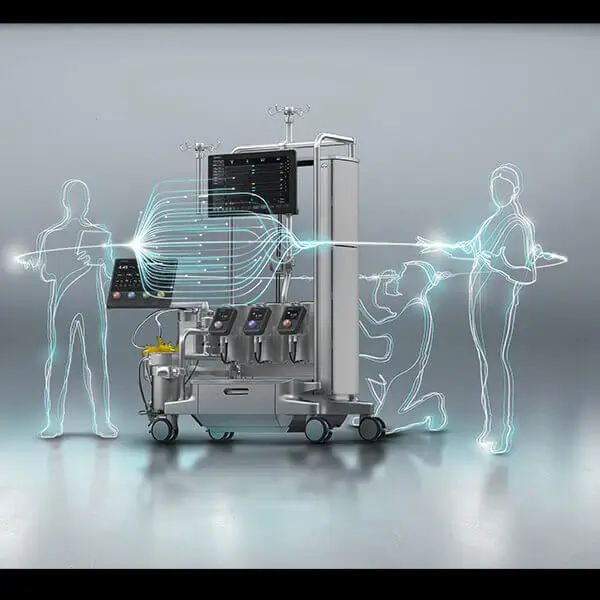 )
Keeping sight of what matters

Custom Packages
Four tiers to meet your individual needs and facilitate budget control

Relationships
A dedicated technical service team you know by name

Responsiveness
State-of-the-art, dynamic structure through a combination of on-site and remote channels

Reliability
Dedicated Essenz Experts providing advanced software, data and installation support
Four tiers to choose from
Essenz Focus Service Packages

Full Protection
Our full protection offer. Essenz Focus Maintain plus spare parts and corrective maintenance work.

Full Protection Plus
Our full package completed with aesthetic interventions and HL7 integration.

Data
Unlocks the Essenz Perfusion System capabilities by enabling regular upgrades and feature releases, preventing compatibility or obsolescence issues

Maintain
Preventive maintenance contract including Essenz Focus Data + regular annual review of the hardware
Experience the Essenz Perfusion System
Complete the form to stay in touch or get a call back from a LivaNova representative.
Contact Us
Safety Information
Summary of Safety & Performance Information for Essenz™ In-Line Blood Monitor
Heart-Lung Machine with Integrated Essenz In-Line Blood Monitor (ILBM)
The Essenz Heart-Lung Machine is intended to perform, control, monitor and support extracorporeal blood circulation replacing the mechanical pumping function of the heart, monitoring and regulating physiologic parameters during procedures requiring extracorporeal circulation.
Essenz Patient Monitor
The Essenz Patient Monitor software is a modularly structured software program package that is exclusively used with LivaNova heart-lung machines. The system allows detailed recording of perfusion data during cardiopulmonary bypass procedures as well as the processing and evaluation of this data. The data may be recorded automatically or entered manually. The LivaNova Perfusion System Monitor is a panel PC intended to be exclusively used with LivaNova heart lung machines as a base and user interface for the Essenz Patient Monitor software.
CONTRAINDICATIONS: No contraindications are known if the devices are used for the purpose described and in accordance with the stated operating conditions. Do not use the devices for any purpose other than indicated.
WARNINGS: The devices must be used in accordance with the instructions for use provided. For a complete listing of warnings please refer to the Instructions for Use. Medical intervention and therapeutic procedure must not be based solely on the Essenz Patient Monitor perfusion records (reports).
PRECAUTIONS: Federal law (U.S.A.) restricts these devices to sale by or on the order of a physician. For a complete listing of precautions/cautions please refer to the Instructions for Use. The devices should be used by qualified and skilled personnel, able to follow the indications and instructions for use contained in the information provided by the manufacturer.
Essenz In-Line Blood Monitor and B-Capta Blood Gas Monitor are clinically equivalent in terms of safety and performance as they have the same technology and intended use. Not approved in all geographies, consult your labeling. Please visit the LivaNova website to receive instructions for use containing full prescribing information including indications, contraindications, warnings, precautions and adverse events.
Legal Manufacturer:
LivaNova Deutschland
Lindberghstrasse 25
D-80939
Munich,
Germany
Sorin Group Italia S.r.l.
Via Statale 12 Nord, 86
41037 Mirandola (MO) ITALY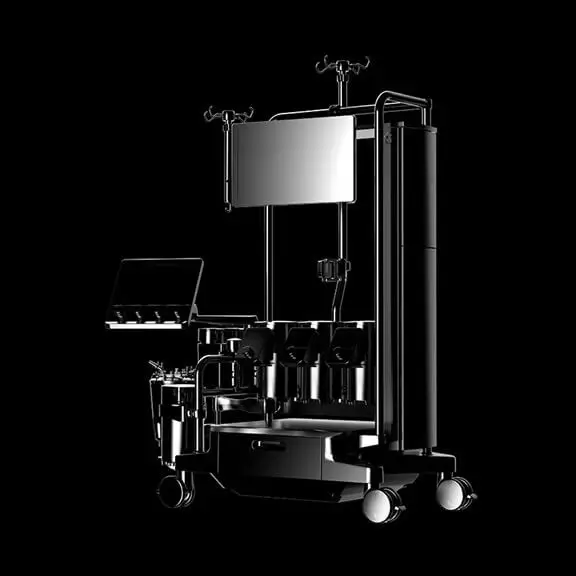 Essenz™
Perfusion System
Enter the New Era of Perfusion
Built on LivaNova's 50-year legacy of safety and reliability, Essenz supports the Perfusionist in doing what is best for each patient, and allows the entire heart team to continuously improve their clinical practice.