Surgery Frequently Asked Questions
Find answers to commonly asked questions about VNS Therapy™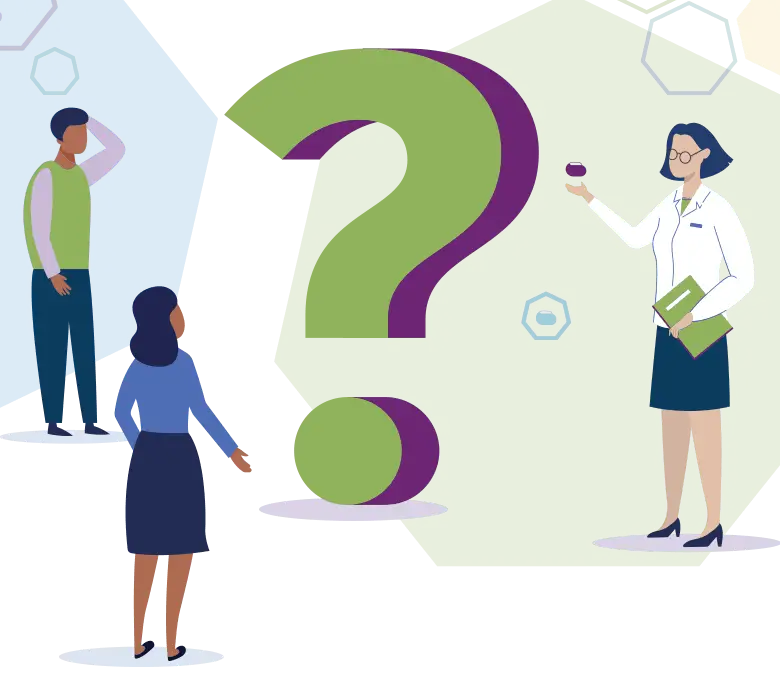 Frequently Asked Questions
VNS Therapy™ Surgery FAQs
What is the implantation procedure like?
You will be given a general or local anaesthetic. The operation usually takes 1 to 2 hours. The operation will be done with you as an outpatient (you go home the same day) or you may stay in the hospital overnight. Ask your surgeon to tell you more about the anaesthetic, the operation, and the hospital stay so that you will know what to expect.
How long does the procedure last?
The implant procedure lasts from about 1 to 2 hours and typically involves general anaesthesia, though local anaesthesia is sometimes used. You may stay in the hospital overnight.
Are there risks linked with the surgery?
The most common side effect of the VNS Therapy implant procedure is infection.
Any surgery has some type of risk. It is important that you discuss this question with your surgeon.
Will people be able to see the implanted device through my skin?
The lead is attached to the vagus nerve and not visible. The generator is shaped like a disk and is up to approximately 2 inches (5 cm) in diameter, depending on the model. If you have a small frame or are very thin, the device may be visible below your left collarbone. Talk to your doctor if you have concerns.
Will the scars be noticeable?
Each person has different healing and scarring results. You should expect some scarring from surgery. Most people do not think the scarring after surgery is a major concern. If this is a special concern for you, we recommend discussing this with your surgeon.
What happens after the surgery?
After surgery (usually 2 weeks later), your doctor will program the treatment settings of your device. If the stimulation feels uncomfortable, your doctor can change it to make you more comfortable. The doctor will use the programming wand to check and fine-tune your stimulation settings at subsequent visits.
If you're struggling with depression that is difficult to treat, get well and stay well with VNS Therapy™ 
Speak to your psychiatrist about VNS Therapy™