LifeSPARC®
Designed for ease of use, LifeSPARC offers versatile, simple, yet powerful advanced circulatory support to help more patients in a variety of hospital settings.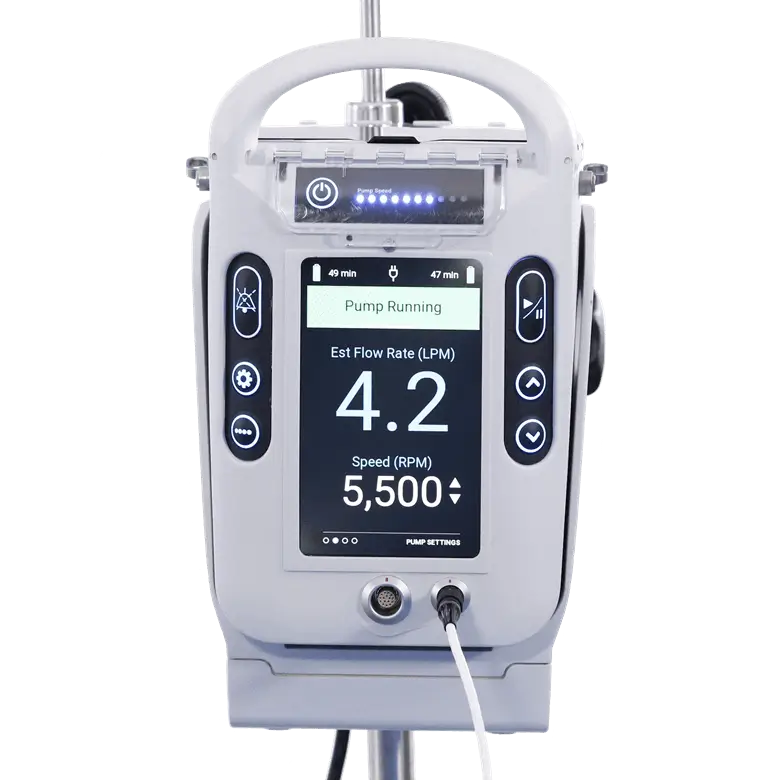 Life Support Simplified
Why LifeSPARC?
Millions of patients are affected by cardiac and respiratory disease each year. LifeSPARC is designed to ensure that more of those patients can be supported with a system that is easy enough for new practitioners and powerful enough for expert-level hospital centers.
LifeSPARC's compact console and powerful pump form the backbone of a system that temporarily supports patients in a variety of hospital settings. The system's four ready-to-deploy procedure kits support diverse cannulation strategies for Mechanical Circulatory Support and Extracorporeal Life Support.

Simple
The LifeSPARC controller's streamlined user interface and the simple-to-prime pump help you manage patients with confidence in varying environments.

Powerful
With 40% more power than the previous generation and a pump capable of 8 LPM of blood flow surgically and 5 LPM percutaneously, LifeSPARC is designed for a variety of cardiac and respiratory rescue conditions.

Versatile
With a two-hour battery backup and a small, integrated pump and motor, the LifeSPARC system can be primed in minutes and easily transported in the hospital during use.
What's Included
LifeSPARC System Components
Controller
Streamlined and Portable
The lightweight controller features four simple screens and visual and audio alarms. It can be mounted to an IV pole or removed from the docking station for in-hospital transport.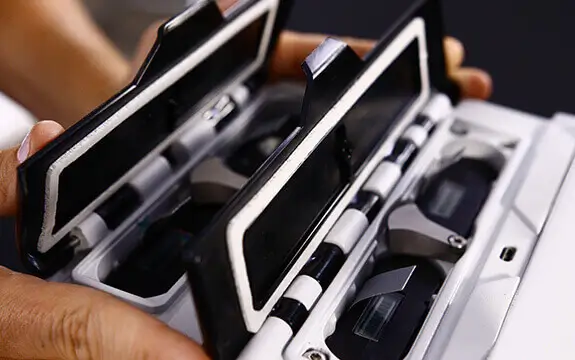 Pump
Simplified Patient Management
The system features the world's only sterile on-patient pump, which reduces circuit surface area to decrease inflammatory response and eliminate the need for a heater/cooler.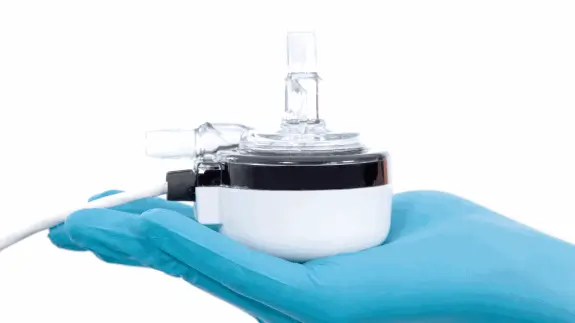 Priming Tray
Rapid Initiation of Support
The unique sterile priming basin uses gravity for a rapid, repeatable priming process. This plug-and-play design allows the system to be primed within 5 minutes.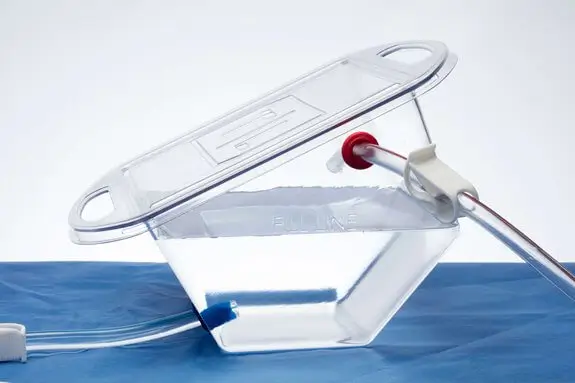 Controller
Technical Features
DIMENSIONS

H 30.48 cm (12 in)

W 21.59 cm (8.5 in)

D 20.32 cm (8 in)

WEIGHT
16.5 lbs. (7.48 kg)
INTERFACE
Four loop panel GUI
ALARMS
Mulitple visual and audio indications
POWER SOURCE

AC power (docking station)

Removable, rechargeable Lithium ion batteries
LifeSPARC Pump
Technical Features
Flow

5 LPM percutaneous

8 LPM surgical

Speed
2,000 - 7,500 RPMs
Max Pressure
600 mmHg at 7,500 RPM
Bearing
Magnetic pivot bearing
Pump Body Priming Volume
16 mL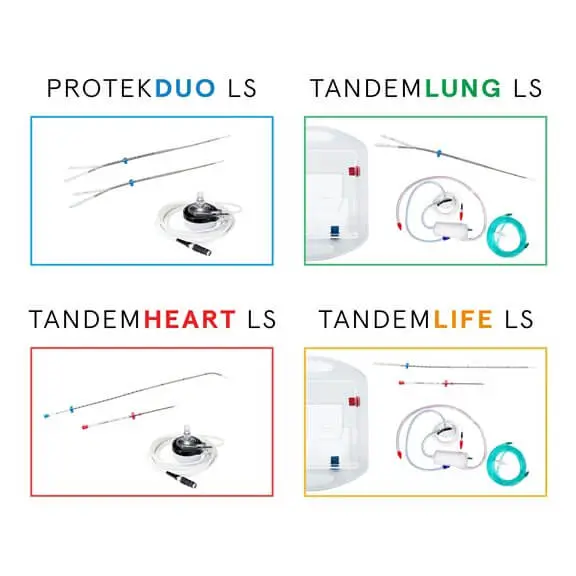 LifeSPARC Procedure Kits
The four ready-to-deploy kits are designed to take the complexity out of emergent rescue. They are self-contained, turn-key tools for fast multidisciplinary support.
In the U.S., the LifeSPARC® system is intended to pump blood through an extracorporeal circuit for periods lasting less than six hours for the purpose of providing either: (i) full or partial cardiopulmonary bypass (i.e., circuit includes an oxygenator) during open surgical procedures on the heart or great vessels; or (ii) temporary circulatory bypass for diversion of flow around a planned disruption of the circulatory pathway necessary for open surgical procedures on the aorta or vena cava.