A History of Innovation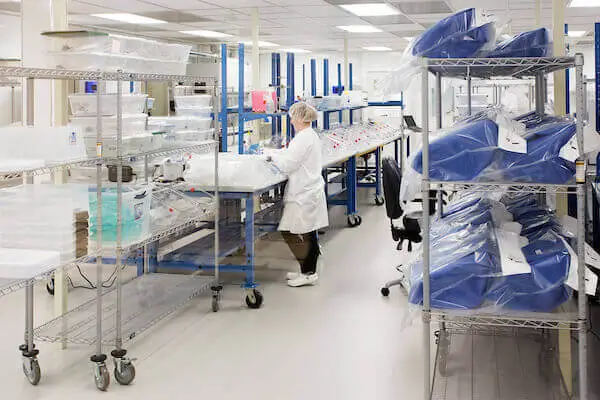 Leading-Edge Technology and Science
Our mission is simple: Life support simplified, for more patients in more places. We strive to develop innovative, easy to use, temporary life support solutions for patients in need.
The TandemHeart pump was the trendsetter — offering the world's first short-term percutaneous cardiac support device. Built on the 20 years of advanced circulatory support experience that followed, LifeSPARC® brings several unique innovations to market.
The LifeSPARC System, including its four procedure kits, is designed to ensure that more patients can be supported with a system that is easy enough for new practitioners and powerful enough for expert-level hospital centers.
Small device, big potential
Clinical Research Support
THEME Registry
We are seeking motivated hospital centers that are passionate about advancing patient care to participate in the THEME Registry.
Ideal participant centers will be characterized by at least one of the following:
• Previous experience with the TandemLife platform
• Willingness to report and share all the aspects of device management from implant to explant
• Desire to improve the body of knowledge for the treatment of multiple challenging disease states
• Eagerness to share a variety of clinical outcomes with their peers in an unbiased forum
The THEME Registry uses an easy-to-use, validated database platform for the recording, management and reporting of all patient data: the IBM Clinical Development. Registry participants will be trained by one of our registry experts, ensuring a quick and hassle-free start up.
The THEME Registry protocol is designed to capture data for patients who receive percutaneous placement of the device so that the characteristics of participating hospitals' patient populations and clinical outcomes can be evaluated across a broad range of indications. Contributors will be asked to record pertinent patient and treatment-related information for each TandemLife case performed, both at the time of initial placement and at appropriate follow-up intervals.
Contact Us
Interactive Timeline
Expand each item to learn more about our history of innovation.
2019
LifeSPARC® Debuts
This next generation Advanced Circulatory Support System is designed to help simplify temporary cardiopulmonary bypass. LifeSPARC takes the best features from the TandemHeart system and offers more powerful advanced circulatory support with a redesigned pump and lightweight controller.
2018
TandemLife® Becomes LivaNova
TandemLife's advanced circulatory support solutions become part of LivaNova's portfolio of solutions for the head and heart.
2016
CardiacAssist Transforms into TandemLife
The TandemLife name rolls out along with several new product lines.
TandemLung® Oxygenator Debuts
Following FDA clearance of the TandemLung® oxygenator, the company expands from cardiac to support into respiratory support.
2015
VoyagerVest Debuts
VoyagerVest is a wearable accessory to organize the circuit and oxygenator
2014
ProtekDuo® cannula debuts
The ProtekDuo cannula is designed to address two major roadblocks that have prevented VV ECLS therapy from becoming a new standard of care: difficulty of use and suboptimal gas exchange rates.
2012
ProtekSolo® Arterial Cannula Debuts
2006
TandemHeart® Escort Controller Debuts
The 21-pound controller replaces the original 93-pound TandemHeart Controller, taking the first step toward portability.
2005
ProtekSolo Transseptal Cannula Debuts
As the first transseptal cannula, it allows cannulation that bypasses the left ventricle.
2000
TandemHeart® & XD Controller Debut
The TandemHeart Pump and XD Controller become the first percutaneous extracorporeal system on the market.
1996
CardiacAssist, Inc. Founded
CardiacAssist Technologies was founded by Pittsburgh, PA, heart surgery pioneer Dr. George Magovern and a group of local investors with the intent to launch an implantable left ventricular assist device. As Dr. Magovern and his team worked through initial product design, they soon realized there was a critical need for a more short-term percutaneous left ventricular assist device, which led to the development of the TandemHeart system.