SenTiva™
Smart Technology. Customizable Therapy. Proven Results1.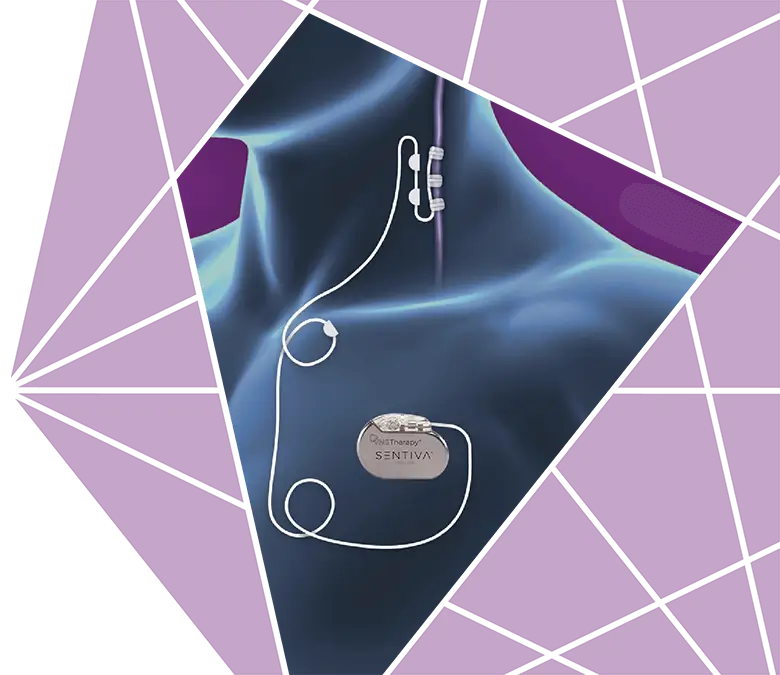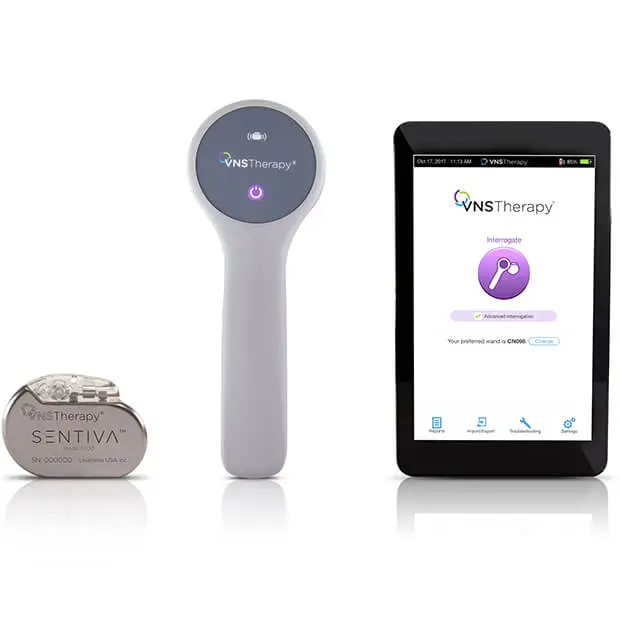 SenTiva™ and Next-Generation Programming System
SenTiva is an implantable and programmable pulse generator for treatment of refractory epilepsy. It provides responsive stimulation to rapid increases in heart rate that may be associated with seizures, allows day-night programming, scheduled programming and logging of low heart rate and prone position events.
New features for treatment customization and patient management
Wireless connectivity between programmer and wand
Intuitive workflow and programming interface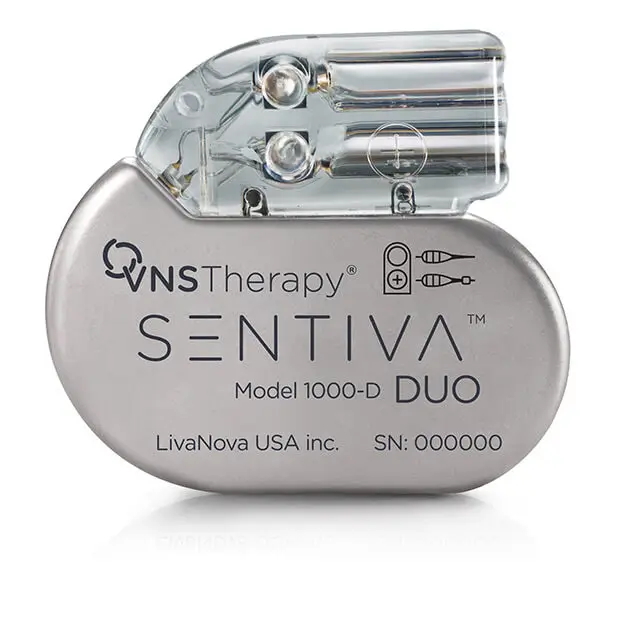 SenTiva DUO™
Expanding access to the pioneers of VNS Therapy
SenTiva Duo (SenTiva with a dual pin header) is intended for patients with dual pin leads
Provides access to the most advanced VNS Therapy technology without the need for lead revision
VNS Therapy™ works to control seizures in three ways

AutoStim Mode
Responds to rapid increases in heart rate*
An extra dose of therapy is automatically delivered at the sign of a rapid increase in heart rate, which may be associated with seizures16
*Only available in Models 106, 1000 and 1000-D

Magnet Mode
Delivers On-Demand Treatment
Stimulation is manually delivered by swiping the VNS Therapy™ magnet over the generator to help stop or shorten a seizure once it starts16

Normal Mode
Helps to reduce seizures
Stimulation is delivered at regular intervals all day, every day, to help reduce seizures16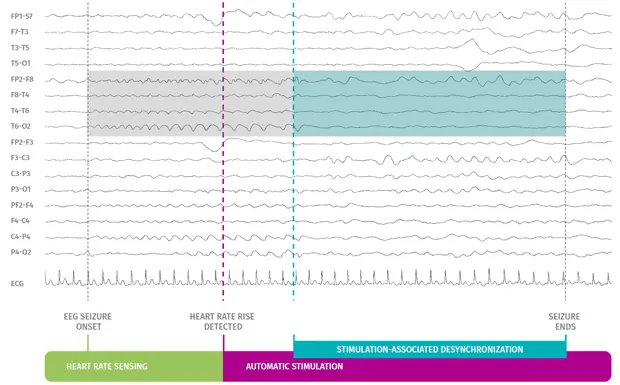 SenTiva™ with AutoStim detects and responds to rapid increases in heart rate, that may be associated with a seizure2
Over 60% of treated seizures ended during automatic stimulation†
The closer the stimulation to seizure onset, the shorter the seizure duration3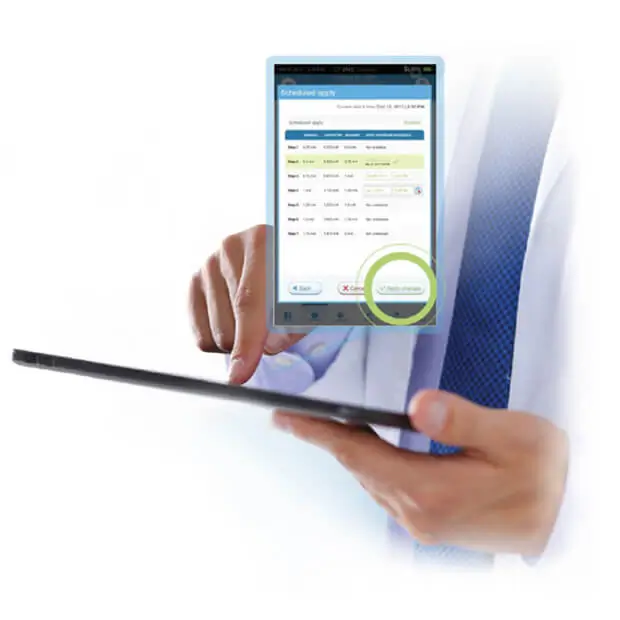 Safely titrate multiple steps in one clinic visit2
Scheduled Programming
Optional feature allowing the healthcare provider to program a titration schedule in one clinic visit
Plan the exact timing of up to 7 increments of 0.125 mA or 7 increments of 0.25 mA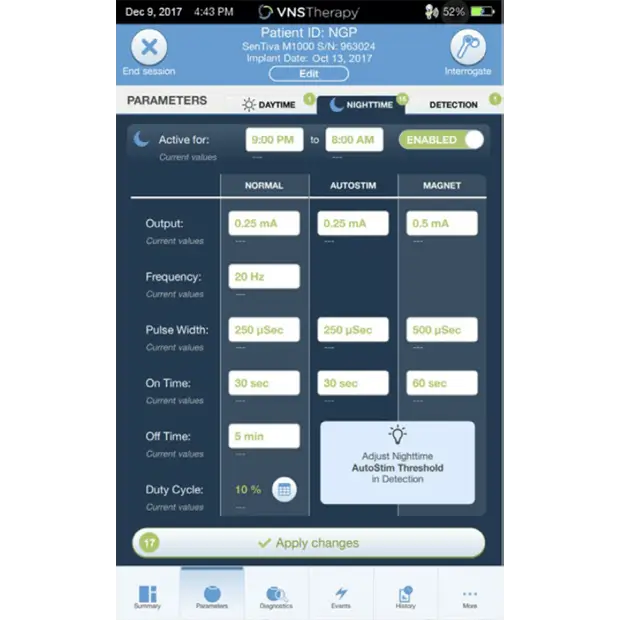 Customized control for when your patients need it2
Day/Night Programming
Two independent sets of parameters within a 24-hour period can be customized and delivered based on each patient's needs
Parameters will alternate based on time of day
Select which parameters will change, what time the change will occur, and the duration of the change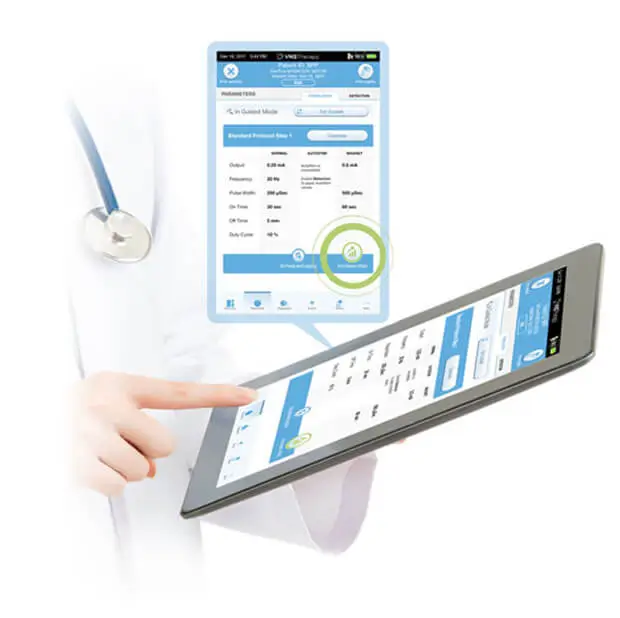 Intuitive Programming System
Guided Programming
Based on an approved protocol
Safe and easy pathway towards achieving targeted therapy levels through one-touch scheduled programming
Wireless Connection
The wireless connection between the Programmer and Wand will operate up to 3 meters (approximately 10 feet) under most conditions
This allows for a more comfortable programming experience for the patient and clinician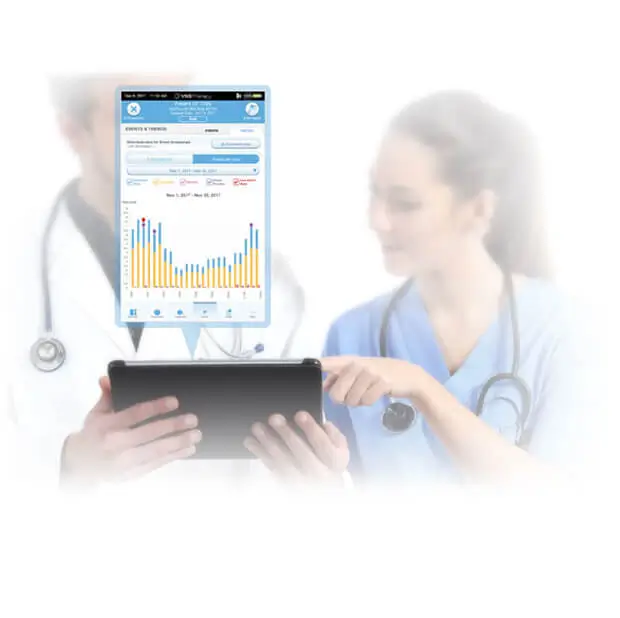 Insightful Events and Trends
Recent office visits summary showing the stimulation distribution among modes
Magnet activation counts and timestamps
Inhibited stimulation timestamps
Daily and hourly histogram: Seizure detections, AutoStims, Magnet stimulations and Prone position or low heart rate detection
VNS Therapy™ has proven safety and tolerability profile with side effects reducing over time
Safety Profile
VNS Therapy™ has no drug interactions and does not cause drug-related toxic central nervous system side effects.
Common side effects include hoarseness or change in voice tone, shortness of breath, sore throat, and coughing. Most side effects associated with VNS Therapy occur only during stimulation, tend to diminish over time, or are eliminated by adjusting parameter settings.
The most common side effect of the surgical procedure is infection. Children under 12 may have a greater risk of infection than those 12 years of age and older and may be more likely to experience lead damage due to higher activity levels and the potential to manipulate the lead.
For more safety information click here.
*Responsive VNS Therapy™ refers to VNS Therapy devices with AutoStim Mode enabled. Available in models 106 and 1000, 1000-D
†Individual study example (N=28/46). Results may vary.
References
1. Elliott E.R. et al. Epilepsy & Behavior 2011; 20: 57–63. 2. VNS Therapy System™ Epilepsy Physician's Manual, January 2021, LivaNova, Houston, TX. 3. Data on file, LivaNova, Houston, TX. 4. Datta P, Galla KM , Sajja K, et al. Epilepsy Behav. 2020;111:107280.
This website is intended for healthcare professionals in Canada. VNS Therapy™ for drug-resistant epilepsy is not available in all regions - please refer to your country-specific labeling.