Cultivating Talent to Meet Patient Needs
Our approximately 2,900 employees worldwide are crucial in the LivaNova Mission to "provide hope for patients and their families through innovative medical technologies, delivering life-changing improvements for both the Head and Heart." At the core, this is who we are as a company.
The mission is supported by our Values. We believe in putting Patients First, fostering Meaningful Innovation, enabling employees to Act with Agility, demonstrating a Commitment to Quality and Integrity in everything we do, and enabling an environment of Collaborative Culture. These behaviors are how we will achieve success.
The Mission and Values are reinforced by our Four Pillars. Talent and Culture, together with Growth and Profitability guide our actions to deliver results and ensure our success.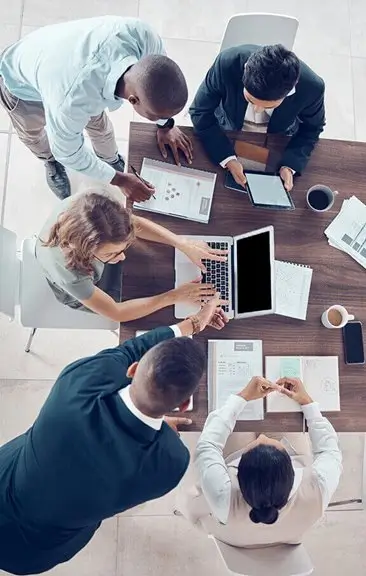 Employee Engagement
Our Culture pillar demands self-reflection and a commitment to ensure that we take actions to address our employees' thoughts and opinions. Accordingly, we regularly conduct an anonymous employee survey called LivaNova4You to help measure the overall engagement and satisfaction level of our team. The survey provides us with actionable data which allows our senior leadership to understand and identify potential opportunities for improvement.
Our Q4 2021 survey results demonstrated satisfaction and growth in collaboration, including:
employees showing high trust and respect for each other
an increased feeling of recognition on a job well done
empowerment and the feeling of being sufficiently challenged
flexibility in coming up with new and innovative ways to work
Employees also acknowledged an improvement in the tools and opportunities for advancement, one of our highest improving scores as compared to the previous survey.
In response to feedback from the survey results, we committed to address workload, clarify internal development processes, and increase understanding around the Company's benefits as they relate to employees. Throughout 2022, we implemented programs in these three key areas in response, focusing on reducing workload with the help of digitization and robotic process automation; career pathing, i.e., connecting performance, interests and potential with meaningful development and succession planning; and developing and launching LivaNova's employee value proposition, i.e., how we market to prospective talent and retain in a competitive job market. Our next survey will be distributed in the spring of 2023.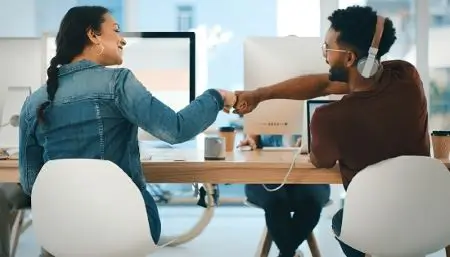 Compensation and Benefits
Our Talent pillar requires desirable compensation and benefits packages as well as training and development opportunities to attract and retain top talent. We have been successful in attracting talent due, in large part, to our proactive recruitment strategies, competitive compensation and benefits, collaborative and rewarding work environment, professional training and development programs for managers and employees, and health and wellness measures. Our packages include, depending on jurisdiction, annual bonuses, stock awards, pensions, health benefits and health programs, paid time off and parental leave, financial assistance for education-related purposes, flexible schedules, remote working, and employee stock purchase plans, among others.
Training and Development
Similarly, we are committed to fostering an environment where our employees can learn and develop professionally, further underscoring our duty to developing our Talent. Our talent strategy considers performance, values, accountability, transparency and differentiation, all of which are evaluated annually within the context of our performance management system.
All employees undergo a robust onboarding program, and at any time, employees have access to a large offering of training on ethics and integrity, quality, product and other key topics and functions in the organization. Meanwhile, newly hired operators are onboarded and trained per requirements and processes specific to their jurisdiction and the product that is manufactured in their locations. Thereafter, they receive ongoing technical training to ensure they maintain excellent standards for production and manufacturing.
In 2022, we expanded our suite of trainings to include the LivaNova Business System Academy which aims to teach lean methodologies and practices, i.e., promoting the flow of value to the customer through continuous improvement and respect for people.
Leadership Development
An important factor in the Company's future growth is our ability to develop and retain leaders. Our annual talent review process engages our employees to establish development plans and document their skills and capabilities, while managers assess employee potential, create succession plans, and identify possible career path opportunities.
In 2022, we launched the LivaNova Commercial Academy, which focuses on the development of current and future leaders by way of a leadership bootcamp that covers real world scenarios, best practices and self-reflection modules over the course of fifteen working sessions.
In addition, our own LivaNova University offers both mandatory and on-demand leadership, business strategy and functional skills courses and learning paths.
Internships
Finally, we offer internships and apprenticeships across functions around the globe which can, and do, lead to full-time employment. We believe in continuing education and development regardless of nationality and origin, which is why we partner with organizations to find new talent with hopes of welcoming future, full-time employees.
Diversity and Inclusion
At LivaNova, we say that we are diverse by nature, united by purpose.
The success of LivaNova thrives on the diversity of perspective, thought, experience and background within our workforce. We recognize the value in fostering a work environment that is culturally diverse and inclusive and strive to provide a workplace free of harassment or discrimination.
Accordingly, we closely monitor our gender metrics at the Board, Executive and senior leadership level on a regular basis. These stats are as of December 31, 2022:
| | Total number | % female | % male |
| --- | --- | --- | --- |
| Board of Directors | 10 | 40 | 60 |
| Executive Leadership Team | 11 | 27 | 73 |
| Senior Leadership Team | 240 | 32 | 68 |
| All employees | 2900 | 52 | 48 |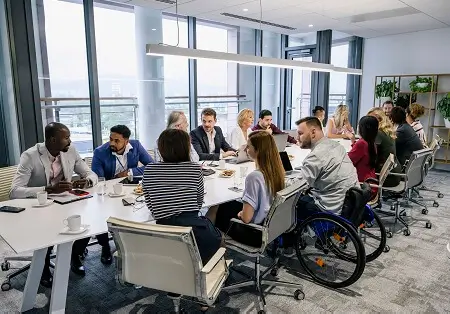 Strategy for accelerating diversity
Our strategy for accelerating diversity begins with creating new ways to find extraordinary talent, and examples of our efforts include accurately mapping the talent market, targeting historically black colleges and universities, creating job postings that attract highly qualified diverse candidates, expanding the diversity within our interview panels and guiding interviewers to conduct a fair interview process.
Per our EEO-1 Employer Information Report, which relates to our U.S. employee population, as of December 31, 2022:, approximately:
65% of our U.S. employees identified as Caucasian
15.0% identified as Hispanic or Latino
11% identified as Asian, Native Hawaiian or other Pacific Islander, or American Indian or Alaska Native
7.0% identified as Black or African American
2% identified as two or more races
Affinity initiatives
We have a variety of diversity affinity initiatives that span the globe, with a mission to empower an environment where conversations of diversity and inclusion develop a culture of belonging. In July 2022, we launched the "Global Women's Network", a group consisting of female employees across the globe who convened to discuss topics that unite and celebrate the strength of our diversity. In addition, the LivaNova Women's Network, a mentorship program created by women and for women, facilitates pairings between mentors and mentees across all regions. Topics range from career and financial advice to performance management and connection to the Company's strategic triangle. These programs provide members with new perspectives, more personalized development and an opportunity to network with other women across the organization, thereby contributing to a better corporate culture based on strong, collaborative relationships and continuous opportunities to grow and develop.
Diversity and Inclusion statement
In October 2022, we issued our Diversity and Inclusion statement: We embrace diverse perspectives, experiences and backgrounds, knowing they enrich our collaborative culture and drive our success as a company. Diversity and inclusion creates trust and a deeper sense of belonging to our LivaNova community, uniting us to make a meaningful difference in the lives of patients worldwide. The statement was distributed to all leadership teams in the company to increase awareness, create engagement, and induce discussions about the company's diversity and inclusion achievements and suggestions on where we can improve.
Health and Safety
We are committed to the safety and well-being of our employees.
We rely on our environmental, health and safety management systems as well as our managers to oversee and ensure health and safety at their respective sites and foster a workplace culture to achieve that end.
For our manufacturing, operations, and other personnel who remain onsite due to the essential nature of their work, we continue to follow safety measures including requesting that those with COVID-19 or exposure thereto, follow CDC recommendations prior to returning to work. For the remainder of our employees, we offer hybrid working patterns, allowing our employees across the globe – who can work from home – the flexibility to balance their personal and professional needs.
We continue to actively monitor the COVID-19 pandemic and its variants and respond based on guidance from U.S. and global health organizations, relevant governmental guidance, and evolving practices.
Other Sustainability Focus Areas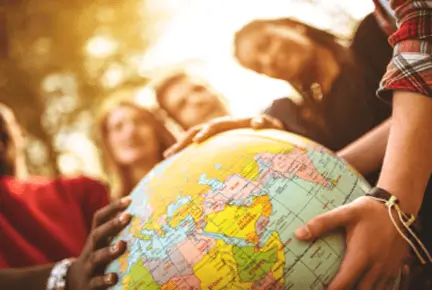 Planet
Our environmental commitment runs from product design through manufacturing and end-of-use disposal and recycling.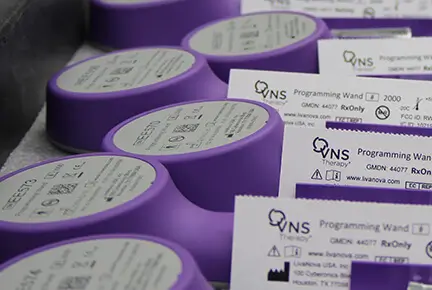 Products
Quality and safety are key to developing innovative products that work in partnership with and improve life.
Corporate Governance
Our Board of Directors and executive leadership team ensure accountability, transparency and fairness throughout the company. Governance practices influence our corporate strategy, business operations, environmental impacts, ethics & integrity, compensation and management of risk. The Board continually considers corporate governance improvements and models a culture of compliance.
Explore Our Governance