Environmental Sustainability
We understand our responsibility to help protect the environment and as a result, seek to minimize our environmental impact throughout our operating cycle. In our manufacturing and operations, we work to optimize energy and resource usage to ultimately reduce greenhouse gas emissions and waste.
Over the last several years, for example, we:
Implemented a tri-generation system in our plant in Mirandola to reduce energy use and carbon emissions
Established a cap on our vehicles' carbon emissions at 130 g/km
Installed efficient lighting in locations around the globe
Replaced obsolete equipment with more efficient units
Implemented and activated a carbon abatement system in Mirandola to reduce the emissions of volatile substances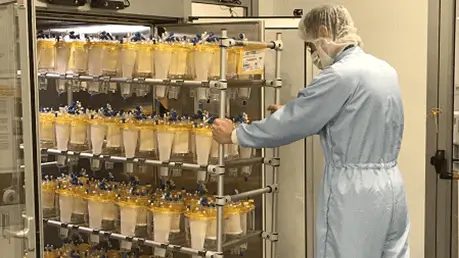 In addition, we encourage sites and employees on the local level to consider and implement environmentally friendly initiatives, resulting for example, in the following projects in 2021:
Elimination of plastic straws in January in Houston
Entry into an electricity contract in Germany that requires 100% certified clean energy sources
Installation of Electric Vehicle charging stations in Houston and Germany
The Scrigno Project, an effort to optimize the manufacturing process in Mirandola, Italy, implementing a mobile ISO 6 environment to transport components directly from one cleanroom to the other, without waste and in an environmentally friendly way. The team's initiative resulted in a reduction of packing time and movement, a generation of $150,000/year in savings, a shorter logistics chain, lower inventory and a reduction in consumption of 200,000 plastic bags/year and 3,000 cartons/year.
In a continuous effort to reduce the Company's carbon footprint, LivaNova implemented several energy efficiency and low-carbon energy measures throughout the Company's sites in 2022 as it relates to Scope 1 and Scope 2 emissions:
In LivaNova's Munich facility, our electricity contract requires the use of 100% clean energy sources
LivaNova continues to install LED lights throughout the Company's sites. We also committed to contactless digital business cards internally in an effort to move away from printed business cards.
Also, while not reflected in the total emission numbers, LivaNova allows a large number of non-essential office employees to work in a hybrid remote environment, directly decreasing the energy required for employees to commute to and from work.
In addition, LivaNova's leased vehicle fleet program contains both hybrid cars and electric vehicles, with the Company looking to add more cars to the fleet programs in the years to come. Lastly, LivaNova installed EV charging stations at multiple sites, supporting those employees and visitors who want to commute using electric vehicles.
Greenhouse Gas Report
In our 2022 UK Annual Report (published in 2023), we reported on our direct and indirect emissions as follows:
Scope 1 (direct emissions): Activities owned by our organization that release emissions straight into the atmosphere, for example the combustion of fuels in company-owned equipment and fugitive emissions.
Scope 2 (indirect emissions): Emissions released into the atmosphere associated with our consumption of purchased electricity, heat and steam at our sites.
Scope 3 (other indirect emissions): These include emissions relating to travel for business purposes in assets not owned or directly operated by LivaNova and mileage for business purposes in cars owned by employees. (We are not reporting on scope 3 generally, but rather certain emissions relating to travel to properly compare against prior years.)
Methodology and Approach
In reporting the emissions data as shown in the table herein, LivaNova used the operational control approach, covering the reporting period from 1 January 2022 to 31 December 2022, in line with our financial year.
Emissions were calculated in compliance with the revised World Resources Institute (WRI) Greenhouse Gas (GHG) Protocol Corporate Accounting and Reporting Standard (GHG Protocol Corporate Standard), the GHG Protocol Scope 2 Guidance, and the Corporate Value Chain (Scope 3) Accounting and Reporting Standard.
The Company has applied the emission factors most relevant to the source data, including DEFRA - UK Government GHG Conversion Factors for Company Reporting 2022 for UK locations, all gas, oil, heat, fugitive emissions and transport, Emissions & Generation Resource Integrated Database (eGRID) 2021 published by the EPA for U.S. locations, and the International Energy Agency (IEA) electricity emission factors 2022 for all other locations.
Building and manufacturing site related GHG emissions were calculated from the utility provider invoices or landlord energy statements, and transport related emissions were calculated from fuel expenses and mileage, and where this data was not available, estimates have been used.
Within the organizational and operational boundaries, LivaNova quantifies and reports on emissions of the following greenhouse gases: carbon dioxide (CO2), methane (CH4), nitrous oxide (N2O), hydrofluorocarbons (HFCs), perfluorocarbons (PFCs), and sulphur hexafluoride (SF6). LivaNova does not use any nitrogen trifluoride (NF3).
Changes in Emissions
LivaNova reports on its direct and indirect emissions as follows:
Scope 1 – Direct GHG emissions from sources that are owned or controlled by the Company such as combustion in boilers, company cars and fugitive emissions.
Scope 2 – Energy indirect emissions from the consumption of purchased electricity, heat and steam at our owned or controlled sites.
Scope 3 – Other indirect emissions relating to employee business travel in leased or private cars where LivaNova is not responsible for paying the fuel in addition to a subset of 6 out of the 15 categories for LivaNova UK Limited, as indicated below.
3: UK grid electricity transmission and distribution
4: Upstream transportation and distribution
5: Waste generated in operations
6: Business travel
7: Employee commuting
9: Downstream transportation and distribution
Our 2022 UK Annual Report focuses on the areas of largest environmental impact, where we have direct control, which includes our global manufacturing sites, commercial offices, the global vehicle fleet and our UK offices.
Even with an increase in business activity and manufacturing output, our total Scope 1 and Scope 2 energy consumption decreased by 0.55% or 0.60 GWh, and total Scope 1 and Scope 2 market-based emissions decreased by 0.49% or 110.6 tonnes CO2e, as compared to the previous year. Total plant and UK energy consumption, excluding tri-generation electricity, decreased by 0.6% or 0.52 GWh. While the majority of our manufacturing sites increased their output compared to 2021 to support increased sales of 2.3%, the tonnes CO2e per sales revenue (US $M) decreased by 2.7%.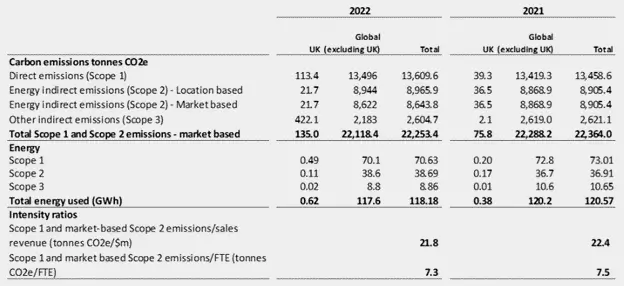 As the Company has made strides in improving our data collection efforts in 2022, figures for 2021 have been restated to reflect the inclusion of the global commercial offices and on-site electricity generation at our Mirandola manufacturing plant.
Commitment to Achieving Net Zero Carbon Emissions
We recognize the need to protect our planet against the environmental impacts of climate change. In response, we are committed to achieving net zero carbon emissions by 2050 to reduce our carbon footprint. We have adopted the following near-term targets:
Scope 1 and Scope 2: 54.6% reduction by 2033 from a 2022 baseline year, based on the limiting warming to 1.5°C aligned pathway; and
Scope 3: 27.5% reduction by 2033 from a 2022 baseline year, based on the limiting global warming to well-below 2°C aligned pathway.
Our target setting method is based on the absolute contraction approach of science-based target setting and progress against these targets will be reported from 2023 onward.
Our net zero commitment is supported, adopted and will apply to LivaNova PLC as a whole, including all subsidiaries. By embracing our path to increased sustainability, we aim to mitigate the impacts of climate change by creating healthier workplaces, managing our resources efficiently, increasing the use of certified renewable energy and expanding our Scope 3 GHG inventory to cover all Scope 3 categories.
For additional information, please see our full carbon reduction plan.
Other Sustainability Focus Areas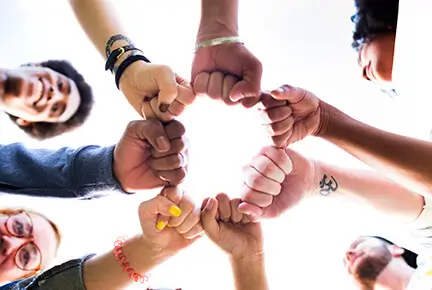 People
Our employees are crucial in our mission to provide hope and life-changing innovation to our patients and their families.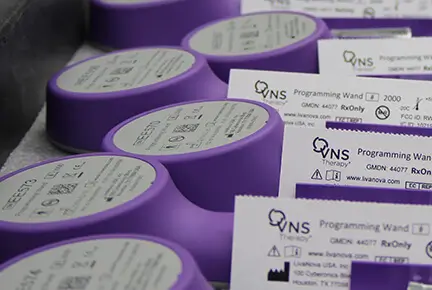 Products
Quality and safety are key to developing innovative products that work in partnership with and improve life.
Corporate Governance
Our Board of Directors and executive leadership team ensure accountability, transparency and fairness throughout the company. Governance practices influence our corporate strategy, business operations, environmental impacts, ethics & integrity, compensation and management of risk. The Board continually considers corporate governance improvements and models a culture of compliance.
Explore Our Governance