Quality in Everything We Do
In line with our mission, we develop innovative products that deliver life-changing improvements for our patients, and our approach to quality starts and ends with customer and patient safety. We are dedicated to rigorous compliance with all laws, standards and regulations regarding quality, safety and performance requirements in every country where we offer our products, and we set high standards and focus on achieving continuous improvements in the effectiveness of our quality processes. Our Quality teams manage our quality and safety programs, coordinating efforts across multiple functions, most notably Operations and R&D.
All of our manufacturing and R&D facilities are ISO13485 certified, i.e., the International Organization for Standardization's quality management system standard for medical devices. LivaNova also complies with all applicable regulations and/or legislations in jurisdictions where we operate, including but not limited to the European medical legislative requirements (Directive 93/42/EEC and Medical Device Regulation 2017/745), the US FDA Quality System Regulations for medical devices (21 CFR part 820), Japan MHLW Ministerial Ordinance No.169, Canadian Medical Device Regulations (SOR/98-282), Brazil ANVISA – RDC No.16/2013, and the Australian Therapeutic Goods (Medical Devices) Regulations 2002 (TGA). In addition, LivaNova sites in Italy and Germany are ISO14001 certified, i.e., the international standard for designing and implementing an environmental management system (EMS).
Our Quality Management System
With regard to product safety and product quality, our quality management system includes the following key elements:
Employee Training
Regular employee training relevant to each employee's job, including mandatory new hire training, procedure training and product training for customer-facing employees; and
All employees responsible for product quality are required to complete training on quality control, product safety and/or the quality system. Compliance effectiveness of employee training is monitored and tracked through an electronic training record system.
Supplier Management
All parts and components not made in-house are sourced from approved suppliers and monitored by LivaNova's Supplier Quality team. Our team is trained to our rigorous Supplier Quality Process standard operating procedure which outlines our requirements in selecting, qualifying, managing and monitoring suppliers to ensure that all purchased, subcontracted, or otherwise received products and services are controlled and conform to a high-quality standard.

LivaNova is a member of several industry-wide and recognized global and regional partnerships including ADVAMED, MedTech Europe, ABHI, Mecomed, APACMed, and AAMI. These partnerships allow LivaNova to monitor and maintain expert knowledge regarding supply chain and contractor risk evaluation and mitigation.
Product Development and Oversight
Product development processes that leverage current best practices, such as visual project management, six sigma design, critical chain management, in project management, engineering, clinical science and manufacturing are employed to maximize benefits to patients while assuring safety;

At the end of each development phase, our product goes through a "Toll Gate" process which is a dedicated review conducted at each development gate where the project deliverables are verified against the requirements of all applicable regulations and the global quality procedure for product development;

Our Corrective and Preventative Actions (CAPA) program helps ensure that we have a robust process in place to identify any potential issue and to take action to resolve it; and

Management exercises continual oversight with respect to product and service specifications, as well as with respect to key performance indicators for our internal quality management systems. Monthly steering meetings are conducted to review project achievements, analyze project risks, and introduce project countermeasures. In addition, our Regulatory Affairs Department ensures that we remain compliant with global practices and standards through active participation in organizations such as ISO and through membership in organizations such as AdvaMed, Medical Device Manufacturers Association and MedTech Europe.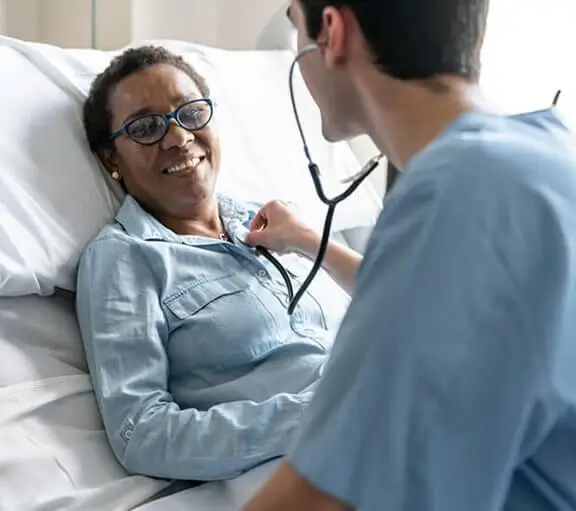 Promoting Access
LivaNova is committed to enabling access to our products. We work with reimbursement and health technology agencies to ensure sustained and affordable access to LivaNova products for patients, and we partner with industry groups around the world to support policies that enable access. One area of focus is on solutions for resource-limited providers of care and accelerating access for patients who are distant from care facilities, for example, via remote monitoring.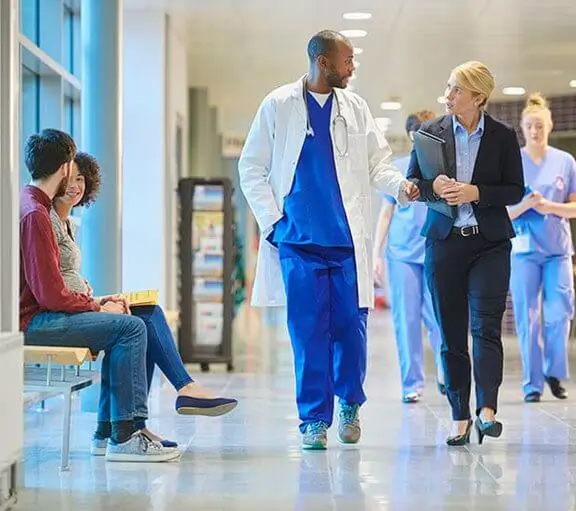 Responsible Marketing
LivaNova is committed to interacting with healthcare providers in an ethical and responsible manner, and with the patients' best interests in mind. In addition to compliance with applicable international and domestic laws and regulations where our products are developed and commercialized, we have established mandatory policies, procedures, and guidance that all employees and third parties, as applicable, must follow when interacting with healthcare professionals and other customers.
Our employees are trained on responsible marketing and advertising practices.
Our sales and marketing employees receive training on LivaNova's compliance procedures at their annual sales meeting and additional trainings any time an update is made to standard operating procedures.
Audits and monitoring ensure compliance with internal policies, procedures, guidance applicable laws and regulations related to marketing and advertising practices.
All LivaNova collateral materials, including scientific medical information, used for training, education, marketing and promotion of, LivaNova products are subject to LivaNova's Global Collateral Materials Review Procedure. Designees from appropriate departments are trained on the applicable processes for collateral material review and approval of content to create content that is consistent with our product labelling.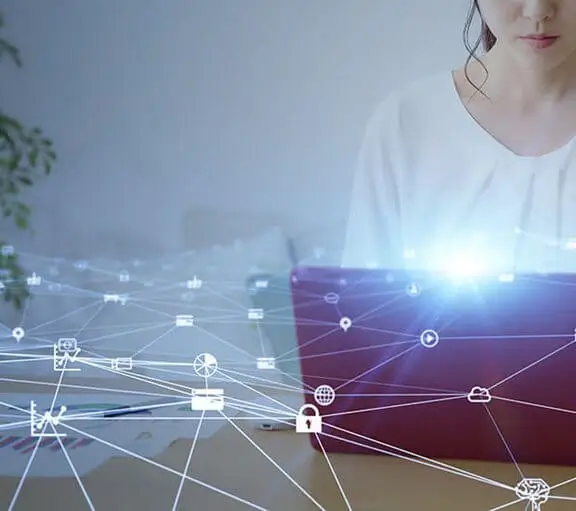 Information Security & Privacy
We endeavor to bring the latest technology to our products in a safe and secure manner. In doing so, we strive to integrate both privacy and information security into our products and services. LivaNova is subject to various local and international laws that protect the privacy and confidentiality of certain patient health information, including patient medical records, and that restricts the use and disclosure of patient health information. We work to comply with various privacy standards and to adapt our business processes to ensure that the safety of our products and patients' information remain at the core of what we do.
We have dedicated resources and processes to help prevent, detect, and respond to cyber threats. Our information security team, led by the Chief Information Security Officer (CISO), manages our Information Security Management System (ISMS) with the objective of strengthening our cyber resiliency. Our ISMS strengthening plans consider leading industry standards, such as the NIST cybersecurity framework, ISO 27001, COSO, and other security controls to apply across our business.
On a quarterly basis, the CISO presents key security metrics to various governing bodies internal to LivaNova, including but not limited to the Audit and Compliance Committee and Company management. We maintain a structured cyber incident response program and strive to continually improve our cyber resiliency strategy, including performing periodic simulation exercises for our security responders. We routinely engage third-party experts to assess our IT infrastructure and the strength of our security program to identify and remediate potential vulnerabilities, in addition to deploying security tools with 24/7 monitoring.
We publish our security and acceptable use policies on our company intranet and require annual certification alongside our Code of Conduct. We conduct frequent security awareness initiatives to keep our employees and contract workers abreast of the evolving security challenges, and we provide communication avenues for all our employees and contract workers to report security incidents through our global IT help desk.
Other Sustainability Focus Areas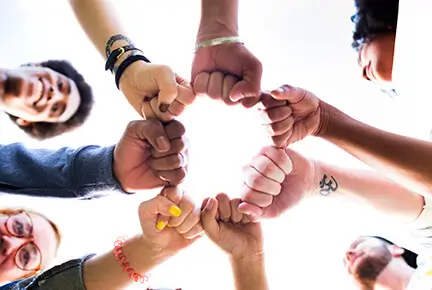 People
Our employees are crucial in our mission to provide hope and life-changing innovation to our patients and their families.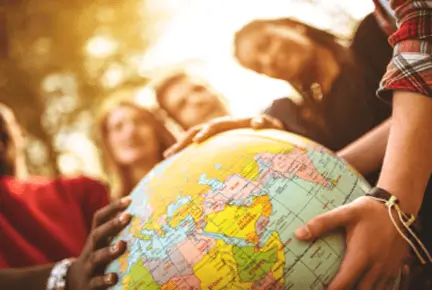 Planet
Our environmental commitment runs from product design through manufacturing and end-of-use disposal and recycling.
Corporate Governance
Our Board of Directors and executive leadership team ensure accountability, transparency and fairness throughout the company. Governance practices influence our corporate strategy, business operations, environmental impacts, ethics & integrity, compensation and management of risk. The Board continually considers corporate governance improvements and models a culture of compliance.
Explore Our Governance